DX and John Menzies have terminated talks on merging the DX business with the Menzies Distribution division, saying that it was not possible to agree suitable terms for the deal.
As a result, DX will push ahead with business transformation on a stand-alone basis. Chairman Bob Holt will be retiring from the business and will be replaced by Ron Series.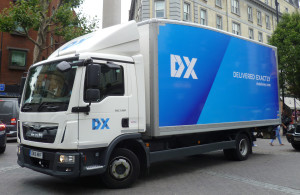 The DX board is also proposing a number of new non-executive directors: Paul Goodson, Russell Black and Lloyd Dunn.
The move has been welcomed by DX's largest shareholder Gatemore Capital Management. Managing partner Liad Meidar said: "We are excited about the prospects for DX as a stand-alone company, especially under the leadership of the new board. Each of the four new directors brings significant sector experience. Ron Series and Lloyd Dunn can in fact be directly credited with the remarkable turnaround of Tuffnells, DX's main competitor in freight.
"We appreciate Bob Holt's stewardship of the company throughout a challenging period and believe that the board arrived at the right conclusion with the Menzies transaction. We strongly believe that with leading positions in document exchange, secure delivery and IDW freight, DX is well positioned to thrive on a stand-alone basis.
A statement from John Menzies said it continued to believe "there is strategic merit in and potential shareholder value to be created by separating, at the appropriate time, its Aviation and Distribution divisions into two strategically focused and independent businesses".