Four industry leaders took on the challenge of analysing the impact of the UK leaving the European Union, on the first day of the European Logistics & Supply Chain Conference in Brussels.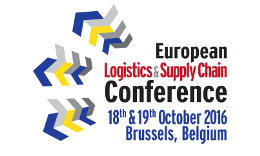 The panellists were: Pauline Bastidon, head of European policy at the FTA; Mohamed El Sery, director of supply chain at Vimpelcom; Patrick Van Cauwenberghe, policy director at the Port of Zeebrugge; and Johnathon Roberts, head of communications for the UK Chamber of Shipping.
Van Cauwenberghe said: "The only certainty at this moment is that everything is uncertain. But as a port authority, we are in favour of free trade without barriers and obstacles".
He also touched on some of the problems facing ports in recent years – like the migrant "jungle" camp at Calais. "There must now be border controls at the continent side, maybe after the Brexit we will bring all of those people [at the camp], to the UK," he said.
Pauline Bastidon, head of European policy at the FTA, said: "It certainly feels like the most likely option would be free trade agreements between the EU and the UK – which would be very much tailor made. We know this will take a long time, I don't need a crystal ball to tell me that."
She added that there is also a human resources aspect to the referendum result.
"Making sure we get access to workers we need for the supply chain [is important], regardless of where they come from," she said. "Now in terms of possible outcomes this is going to be a tough one I think.
"One message from the referendum was to limit access to the EU workers. Might be a tough one.
"At this point in time – mainly trying to focus on what could be the design outcome for industry. To put everything in place, step-by-step. We do big changes, but we transition."
Mohamed El Sery, director of supply chain at Vimpelcom, agreed that there were lots of uncertainties surrounding Brexit.
"Especially the tax implication, which is very important for the broader import and export in the UK," he said. "At the same time we have a plan for some locations where we have some partners moving from the UK to outside of the UK because of their work permit. They are EU citizens and they have uncertainty about residency rules and all these kinds of arrangements including the financially."
He also spoke of uncertainties existing around banks, and where they will be located. "I believe it's a long discussion," he said.
Other speakers on the day included Pierre Mille, global SC transformation director, at Grand Vision; Nicolas Vandeput, university of Brussels, scientific collaborator and independent consultant; Nils Vanwassenhove, head of supply chain development, World Food Programme; Benior Marechal, business development manager EMEA Logistics, shell; Alexis Kourentzis, global customer service & supply chain collaboration consultant, Heineken; and Nick McGroarty and Richard Needham, from Telefónica UK ( winners of the customer service and support category in 2015).
The European Logistics & Supply Chain Conference will continue tomorrow (Wednesday 19th October) at the Crowne Plaza in Brussels.
It will include contributions from: Nokia, Schneider Electric, DSI, Rohde & Schwarz, PRUK and Travel Retail, Leeds University Business School, Diageo, and Procter & Gamble.