Marks & Spencer has set out plans to close 30 full line stores and change another 45 to Simply Food stores, as it restructures its operating model in response to changing market conditions.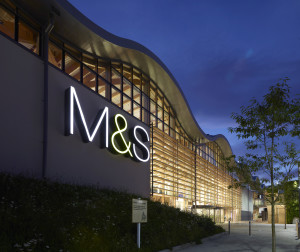 In September, it set out plans to simplify its head office structure with a net reduction of some 525 roles and reducing the number of roles based in central London by 400 across Logistics and IT.
The retailer currently has 304 full line stores selling clothing, homewares and food. It said that customer shopping patterns are changing with customers migrating online.
The strategy is to create fewer "more inspirational" Clothing & Home stores. The programme will touch more than 100 stores and will result in a net reduction of ten per cent in Clothing & Home space.
The group said underlying profit before tax was down 18.6 per cent in the first half at £231.3 million, while sales were up by 0.9 per cent to £5bn. Food was the strongest performer – up four per cent compared to the first half of 2015. But Clothing & Home was down 5.3 per cent.
It plans to capitalise on the success of the Simply Food business by opening more than 200 new stores by the end of 2018-19.
The retailer also said that plans to reduce head office costs were now well underway and it expects annual cost savings of some £30 million from these changes.