Asda has extended its Sustain & Exchange programme, which provides suppliers with a free online tool and workshops to improve resource efficiency. The programme will target collective savings and investments of £50million by 2020.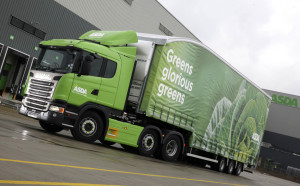 The programme aims to help suppliers improve supply chain efficiency and reduce environmental impact.
"We have created a valuable and credible resource for our suppliers and it's a testament to how far we've come that we've already seen an incredible amount of interest in the expansion, with 95 new companies signing up ahead of the official launch," said Andrew Moore, chief merchandising officer at Asda.
Asda reckons 300 businesses have saved and invested upwards of £21million over the past three years with the programme. Since the programme began in 2012, over 1,200 members from 350 of Asda's fresh, chilled and frozen suppliers have 'improved operational efficiency'.
Chris Brown, senior director of sustainable business at Asda, said: "The aim of the Asda Sustain & Save Exchange programme is all about collaboration with our suppliers to create a world class supply base – learning from each other to increase efficiencies and building resilience to the growing challenges of resource scarcity."
Suppliers have also reduced environmental impact – with over 35,000 tonnes of CO2 emissions being reduced from the supply chain.
The retailer is now opening up the initiative to all of its food and drink suppliers.