Air quality proposals from new London mayor Sadiq Khan would add substantial cost to all London businesses and potentially put some small companies out of work altogether, the Freight Transport Association has warned.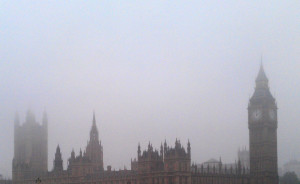 Khan plans to launch a consultation on a package of proposals including:
* Extending the Ultra-Low Emission Zone (ULEZ) to the North Circular Road and the South Circular Road and the possibility of bringing forward the introduction earlier than 2020. Under current plans the ULEZ will only operate within the Congestion Charging Zone and it is due to come in from 2020.
* Implementing an extra charge on the most polluting vehicles entering central London using the Congestion Charge payment and enforcement system from 2017 (this would not mean an increase in the Congestion Charge but just the method for collecting the extra charge from people driving the most polluting vehicles)
* Introducing ULEZ standards for heavy vehicles London-wide from 2020
* Giving the go-ahead for Transport for London (TfL) to start work on the costs and challenges of implementing a diesel scrappage scheme as part of a wider national scheme delivered by the Government
"The previous Mayor was too slow on this issue and the Government has been hopelessly inactive and it's Londoners who are suffering as a result," said Khan. "We need to speed up our efforts so I'll be launching a consultation before the summer to kick-start the process."
But Christopher Snelling, the FTA's head of national and regional policy said:  "It should be remembered that air quality has already improved substantially in the capital, and will continue to improve further – even if London does nothing.
"Freight operators and the service industry could find themselves being charged extra for their vehicles before they have had any reasonable chance to upgrade. Many businesses could lose trade first in central London, then the whole of inner London – and for businesses based in the zones involved, the impacts will be even worse."
The FTA reckons that the plans outlined by the new London Mayor could have three major possible impacts on business; first an additional charge on the Congestion Charge which is expected to impact vans and lorries; secondly a requirement for vans and lorries to be Euro VI/6 across inner-London – possibly as early as 2018; and thirdly the proposal would require lorries to be Euro VI across all of Greater London as early as 2020.
The Association stated that in addition to the general increase in cost of doing business in the capital, that is was also worried about the impact on small businesses in the haulage sector and all those who use or rely on vans.