The availability of affordable and quality products is at risk without additional agreements and investment to supplement a customs deal, according to a new BRC report.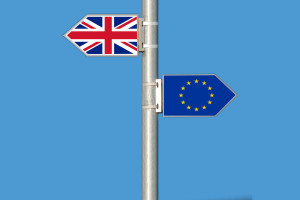 BRC, the trade association for the retail market, said that while the government's position paper "rightly acknowledges the need for a strong customs agreement", it hasn't yet addressed the "significant investment required in the UK's ports, roads and infrastructure to get systems ready for Brexit day and thereafter" or the "suite of new agreements supplementing customs that are necessary to side-step additional red tape at ports and docks and prevent delays to goods."
"A strong deal on customs is absolutely essential to deliver a fair Brexit for consumers," said chief executive Helen Dickinson.
"While the Government has acknowledged the need to avoid a cliff-edge after Brexit day, a customs union in itself won't solve the problem of delays at ports. So to ensure supply chains are not disrupted and goods continue to reach the shelves, agreements on security, transit, haulage, drivers, VAT and other checks will be required to get systems ready for March 2019.
"We want to work with the government to develop a system which works for consumers, so that there's no difference in terms of the availability of affordable, quality products when they make purchases or visit stores post-Brexit.
"We believe our recommendations will help to achieve that and enable our world-leading retail industry to continue serving customers and contribute to the growth of the UK economy."
Duncan Brock, director of customer relationships at the Chartered Institute of Procurement & Supply, said: "Following Brexit, we've already seen an increase in supply costs as a result of the depreciation in sterling, which has in turn driven up prices for consumers. Businesses are largely managing this increase in supply costs by reducing their profit margins and increasing their efforts to secure a larger share in the marketplace. However, as clearing customs looks likely to become more difficult and costly for businesses post-Brexit, it could reach a point where companies are unable to take any more of the strain, forcing them to pass any further rise in costs onto consumers. The significant logistics challenges to supply chains caused by customs delays must be mitigated against at the earliest opportunity to reduce the risk of supply shortages.
"Retailers need to be able to prepare for any changes to the trade environment post-Brexit, but it is currently difficult for them to do so due to a lack of clarity around what the future will look like. One option businesses are considering to help manage the impact is switching to local suppliers where, according to our survey, over half (51%) of UK retailers who use EU suppliers are looking for British replacements. However, finding a suitable alternative may be difficult and could take a significant amount of time to do. Even if the government manages to negotiate a two year transition period, businesses are still likely to struggle."